Your Gifts Matter
Since 1852, Interserve Partners have been serving in the hard places. Professionally, they help with the practical needs of their adopted country. Spiritually, they represent Christ. It is impossible for them to do this alone. They need you on their team, giving financially, in order to serve those in the countries where God has called them. All donations are tax deductible.
Enter our secure Online donation site here.
Privacy Policy Regarding Donors
We do not sell, share or trade any donor's name or personal information with any other entity. We also do not send mailings to our donors on behalf of any other organization. This policy applies to all information received by Interserve USA, both online and offline, on any platform ("platform", includes the Interserve USA website and mobile applications), as well as any electronic, written, or oral communications.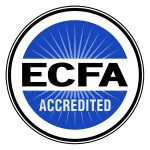 ECFA Membership
Interserve USA is committed to ethically using your donations according to our exempt purpose.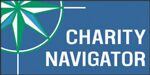 Charity Navigator Rating
Charity Navigator is America's premier independent charity evaluator. We encourage our supporters to view our most recent Charity Navigator rating by clicking on their logo.